Myhealth Doctors Grand Plaza is a long standing provider of circumcision
in the Brisbane South Queensland area.
This procedure is offered for boys up to 5 months old.
Dr Melissa Cahill is confident she provides a safe and
efficient way of circumcising young boys.

Our circumcisions are done using the 'PlastiBell' method,
(no scalpel blades are used in this procedure).
It is done using anaesthetic 'LMX' cream which means no injections.

APPOINTMENT SCHEDULE
There are three appointments for this procedure.


FEES
Please contact reception on 3809 4555 for an appointment and current fees.
Privacy policy addendum with regard to Circumcision:
At times we may ask you to send a photo of the operation site over email or personal phone messages.
We request this so we can accurately assess your child and the site.
These images will be treated with the utmost confidentiality.
Images and a record of the concern and advice given will be transferred to the surgery computers and uploaded to the patient's file in order to ensure a continued medical record. The images will then be deleted from the practitioner's personal phone or computer records.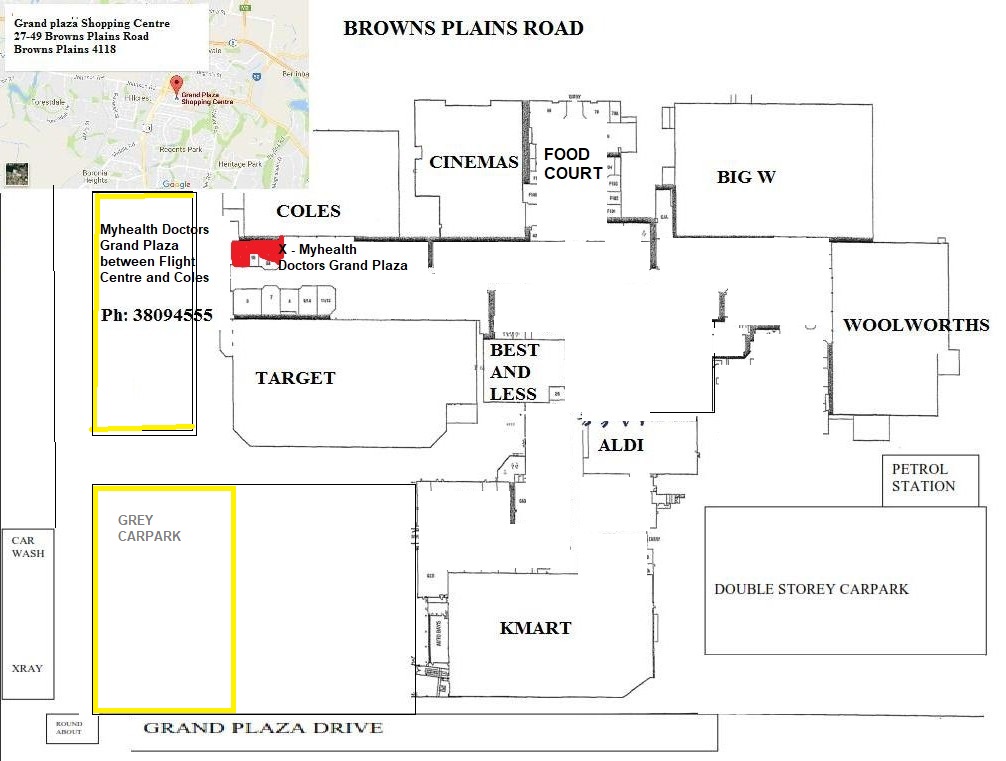 Myhealth Doctors Grand Plaza,
Shop GF 100 Grand Plaza Shopping Centre
Browns Plains Road
Browns Plains Qld 4118
Ph (07) 3809 4555
Between Flight Centre and Coles